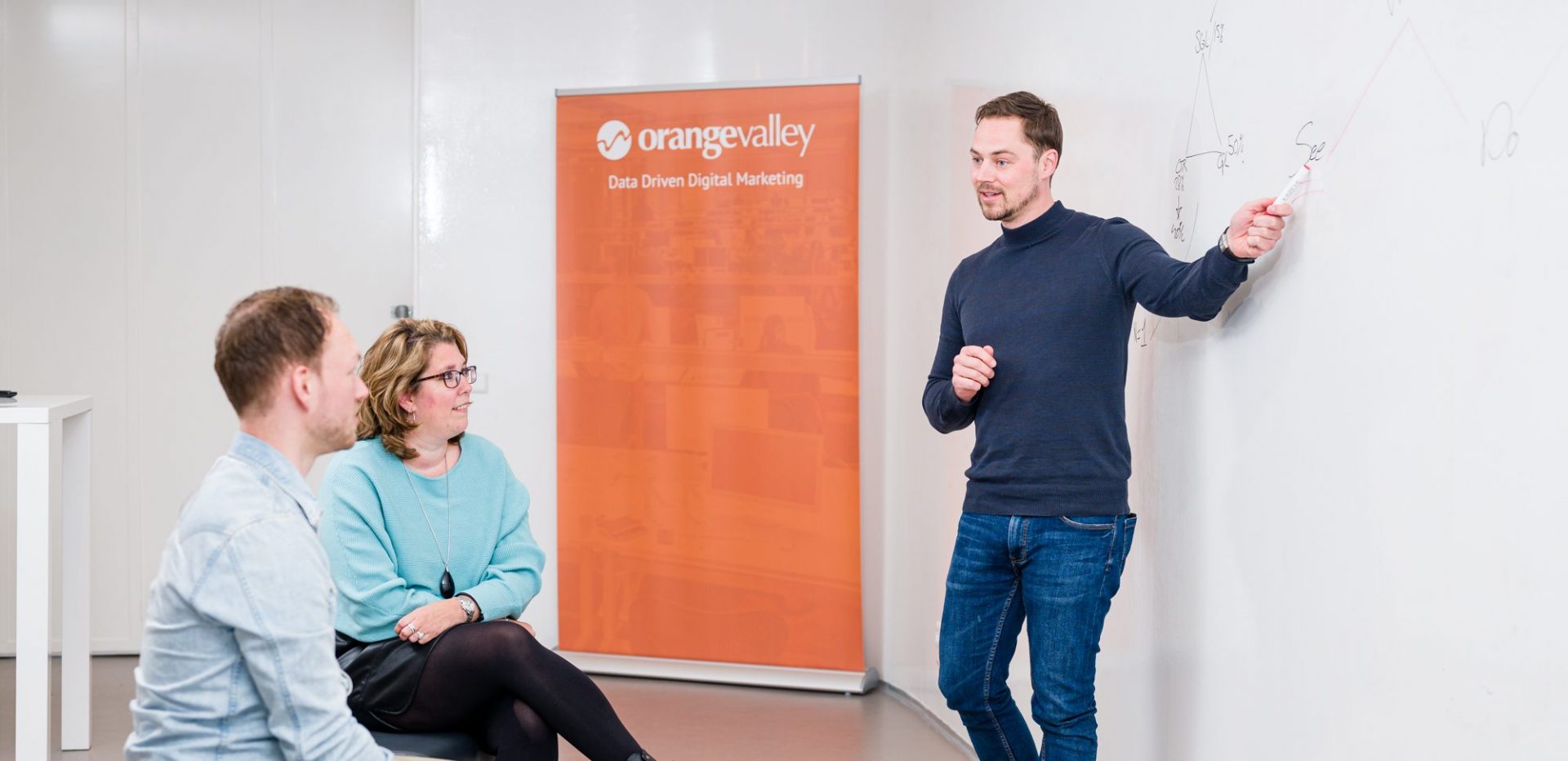 B2B Digital Marketing
An effective method to guide your potential customers through the purchase process by offering relevant content.
Why B2B Marketing at OrangeValley? 
Real-time insight into KPIs
Converting from visitor to ambassador
Lead Management based on first party data
Tool independent advice
Efficient combination of push and pull marketing
Growing in digital maturity so that marketing and sales objectives are actually achieved.
These are our solutions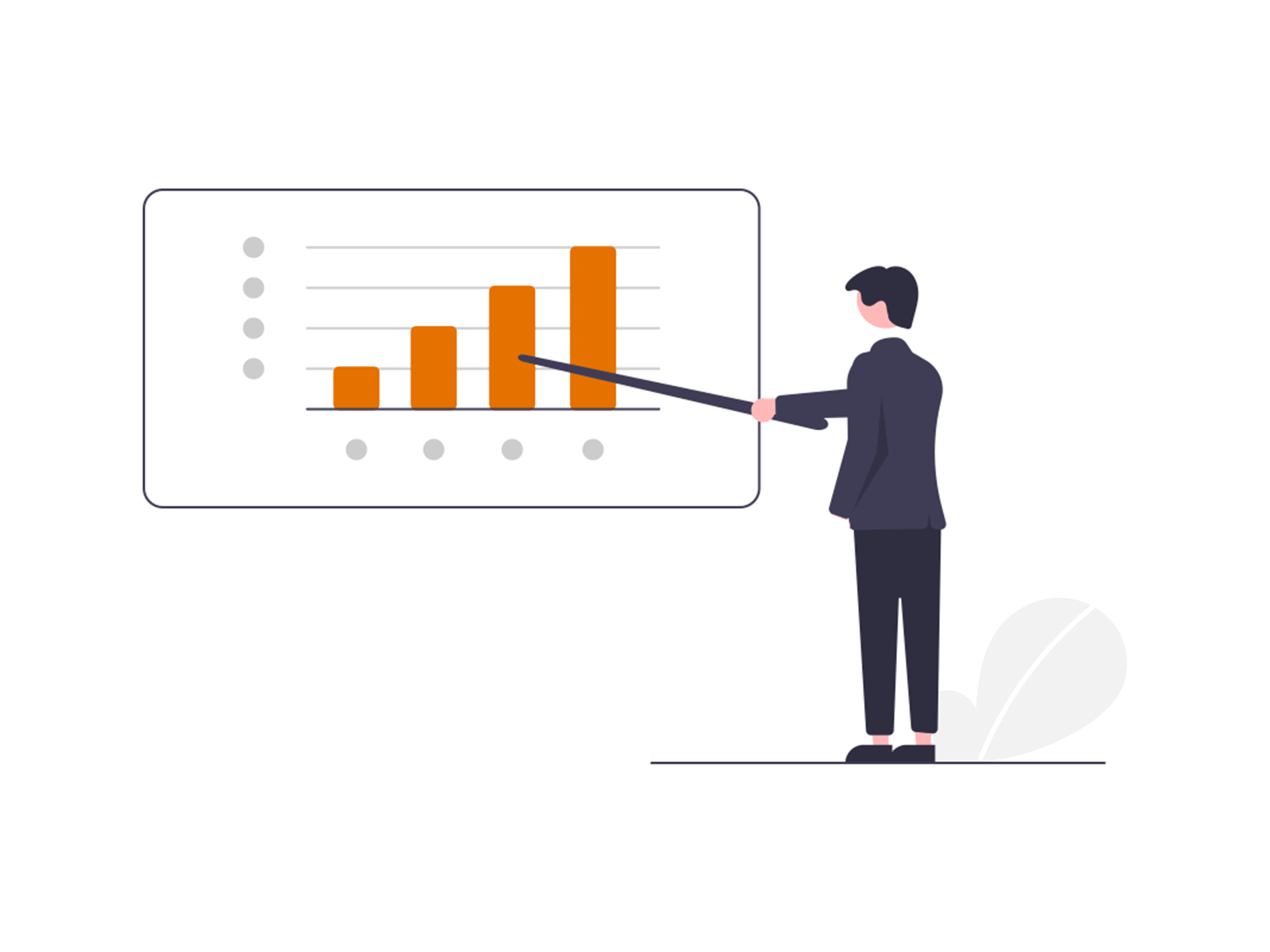 B2B Digital Strategy
A successful B2B online marketing strategy requires the upfront formulation of clear SMART objectives with corresponding KPI´s. For many B2B organizations however, it is a challenge to get these clear. Without these numbers, the effect of (digital) marketing efforts on total revenue is hard to predict. So in order to gain insight, clear KPIs must be established. As a follow up it is important to gain insight into the added value per channel.
One of the reasons why the impact of digital marketing is difficult to be made transparent, is the mixed definitions that are used within organizations. Even the use of the word ¨profit¨ can have a pluriform meaning. A well defined strategy requires definitions that are aligned throughout the entire organization. In this way we work towards a 'single point of truth'.
Within B2B organizations there are many lines of business. We tailor the Digital Strategy to the relevant industry.
Data Driven Personas
The importance of a well-defined target group is largely underestimated. While research shows that when one or more personas are defined, marketing is done much more effective. Practice shows that the step to properly define a target group is often skipped.
Our own developed ¨Data Driven personas strategy¨ works. It is the approach to provide insight into the entire customer journey by means of customer journey mapping. A Data Driven Persona is a reflection of (a part of) your target group built from the available datasets of customers and fans of your organization. In addition, interviews are conducted. These personas are the basis for a 360-degree customer view and make strategic decisions within your B2B digital strategy more effective.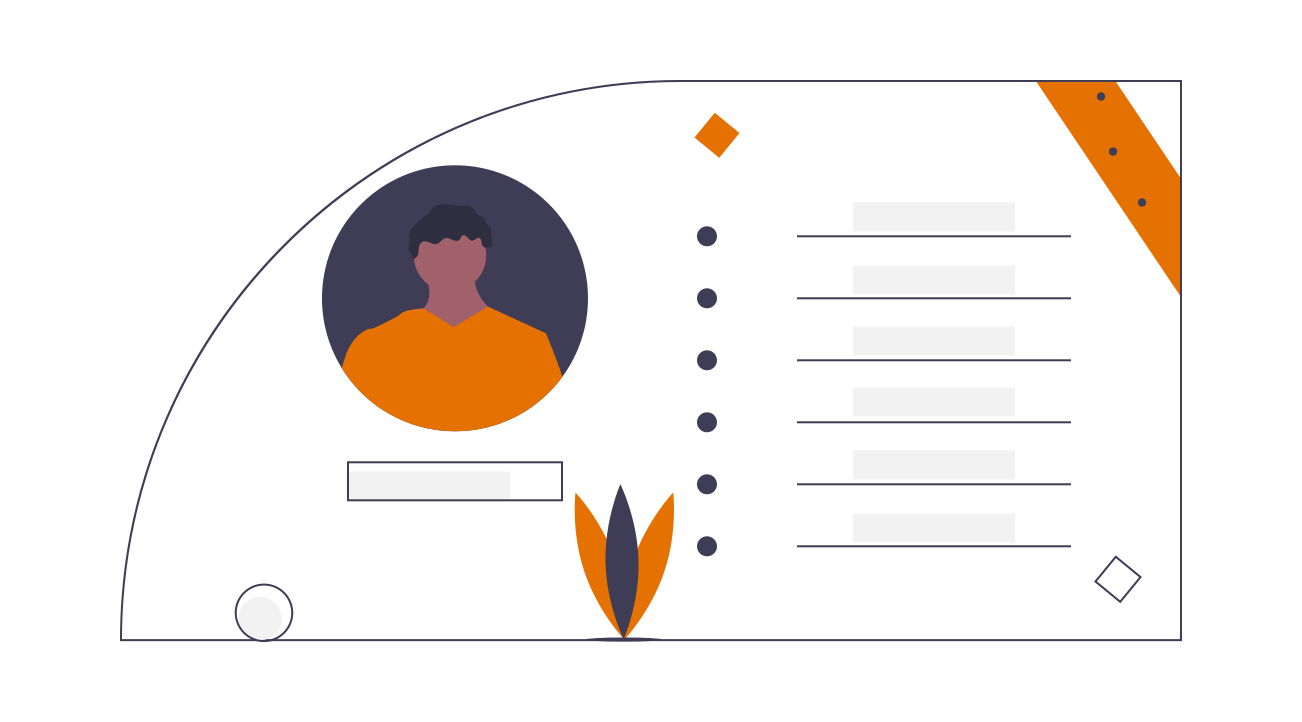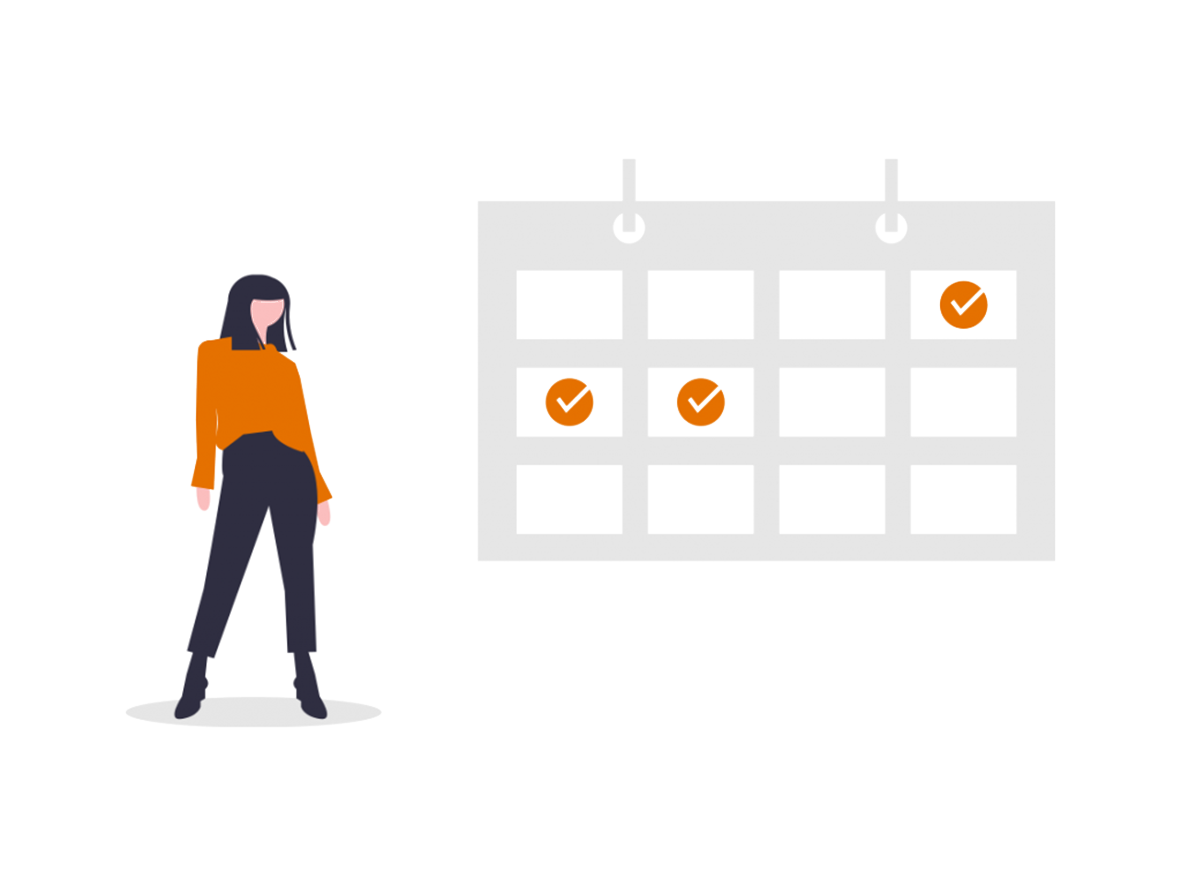 B2B Content Strategy
In a world where loads of information is available,  a B2B organization wants to be found with themes related to the products or services that are provided. Content is key here. B2B organizations that are well found, have their content strategy in order. This allows these organizations to directly relate their content to KPIs such as increasing qualitative leads and thus making a demonstrable contribution to turnover.
Content Marketing is a strategic marketing approach aimed at producing and distributing content that is useful, relevant and/or entertaining for your target audience. It is a way to communicate content about your product or service to the right target group, through the right channel, at the right time.
Lead generation
The most frequently asked question by B2B marketers is 'How do I generate more leads?'. The website is seen as one of the most important channels for generating leads. To be successful with lead generation, the website must be easy to find and the brand awareness of the brand is key in this. This can be done with Search. Both paid and organic. Examples of paid visibility channels include LinkedIn, YouTube, Google, or Facebook. A paid advertising strategy is only effective if it matches the target group.
However, it does not end with a website visit. It is crucial that visitors convert into a leads. Customer Experience Optimization contributes to this. The current prospect/customer database can then be activated by means of email marketing and leads can also be generated via this channel.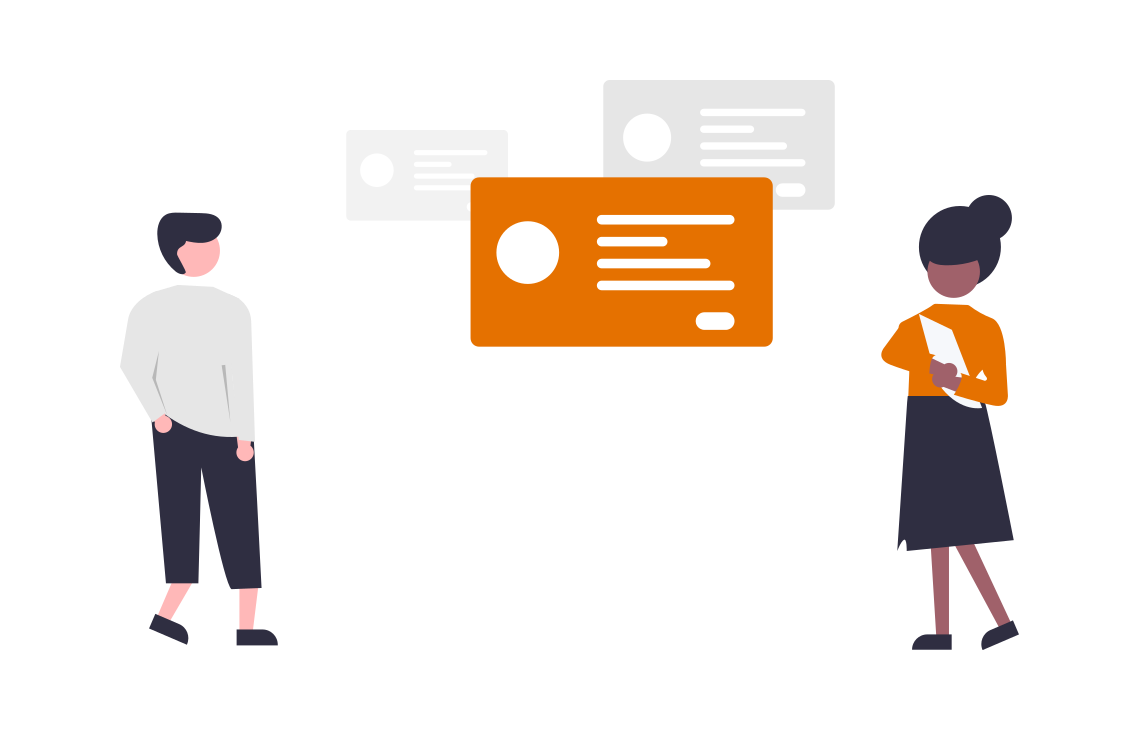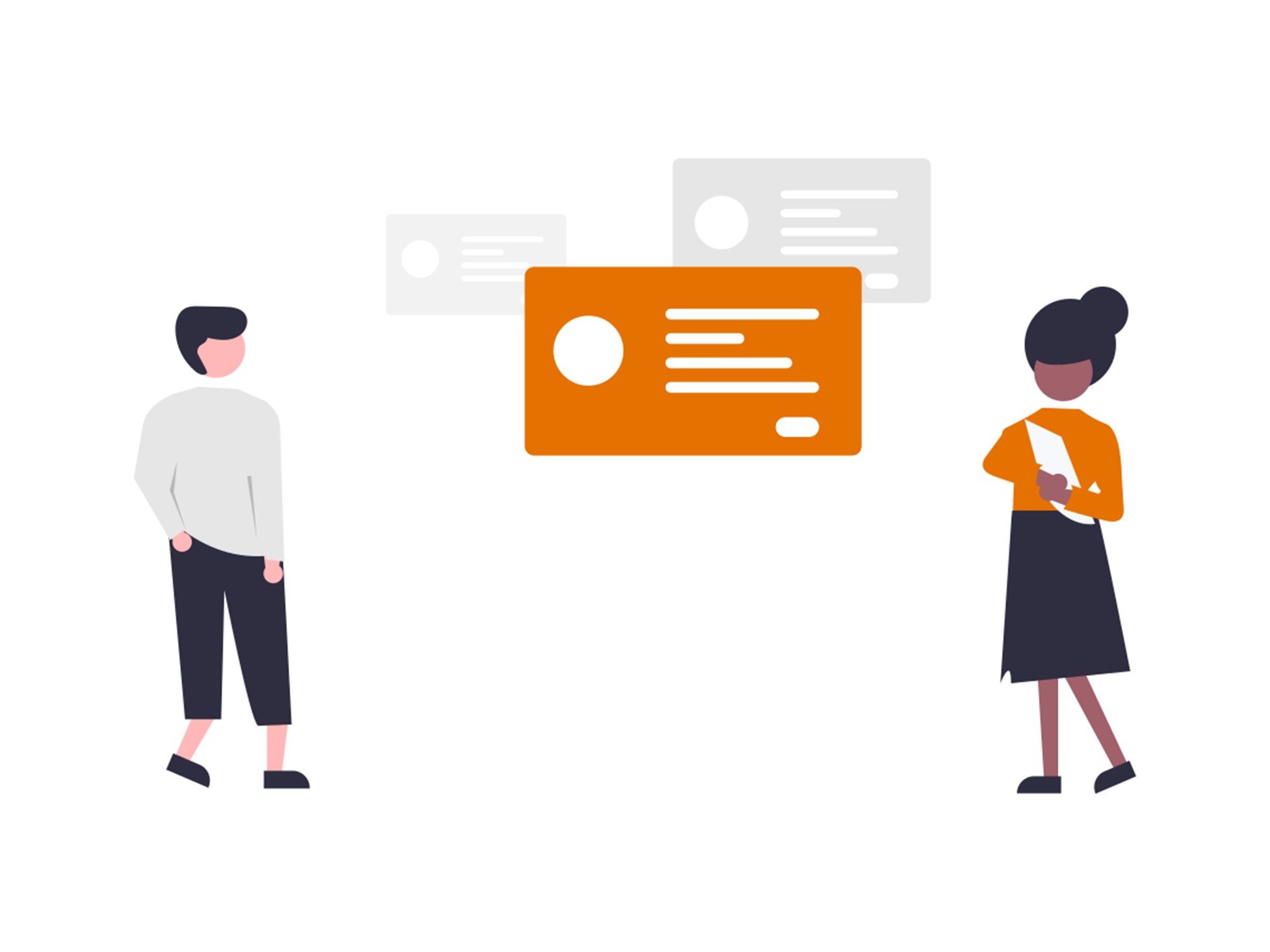 Marketing Automation
Marketing Automation will not only bring leads, but the quality of the leads will increase through lead scoring. The Marketing Automation platforms, that are connected to your CRM, will manage this in an automated way. 
With lead scoring, a score is assigned to a lead based on available data. The lead score then determines what happens to the lead. How this score is constructed and what value is assigned to certain characteristics differs per lead.
We will support you in the end-to-end process. From selection of the platform, the implementation, the taylormade B2B strategy, to optimizing the automated flows.
Looking for a solid B2B Marketing partner? Contact us!