Data-driven input for strategic decisions at a glance.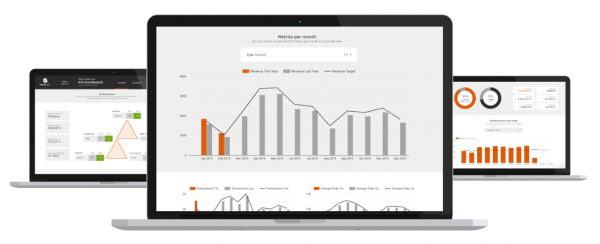 More than ever we can follow the behaviour of man and machine closely. This provides a daily expanding mountain of potentially valuable information. Organisations are getting better at collecting data, but are often unable to distil insights and concrete action points from this sea of ​​big data. Do you really want to be able to make data-driven decisions? Then choose an action-oriented KPI dashboard or one of the other dashboard products from the OrangeValley Dashboarding Suite.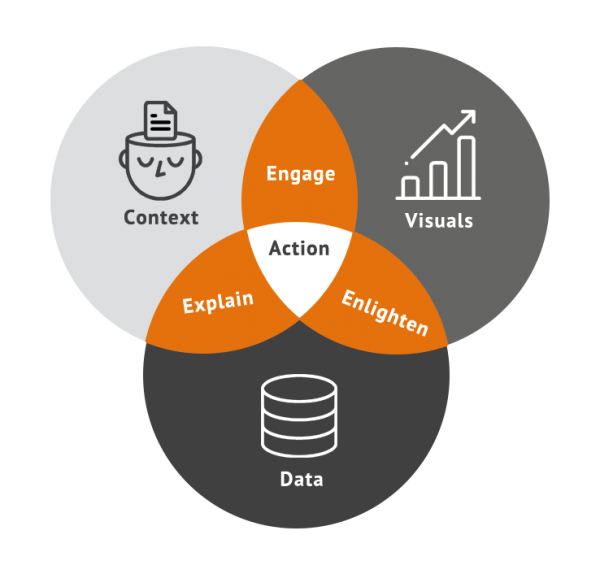 Based on: Forbes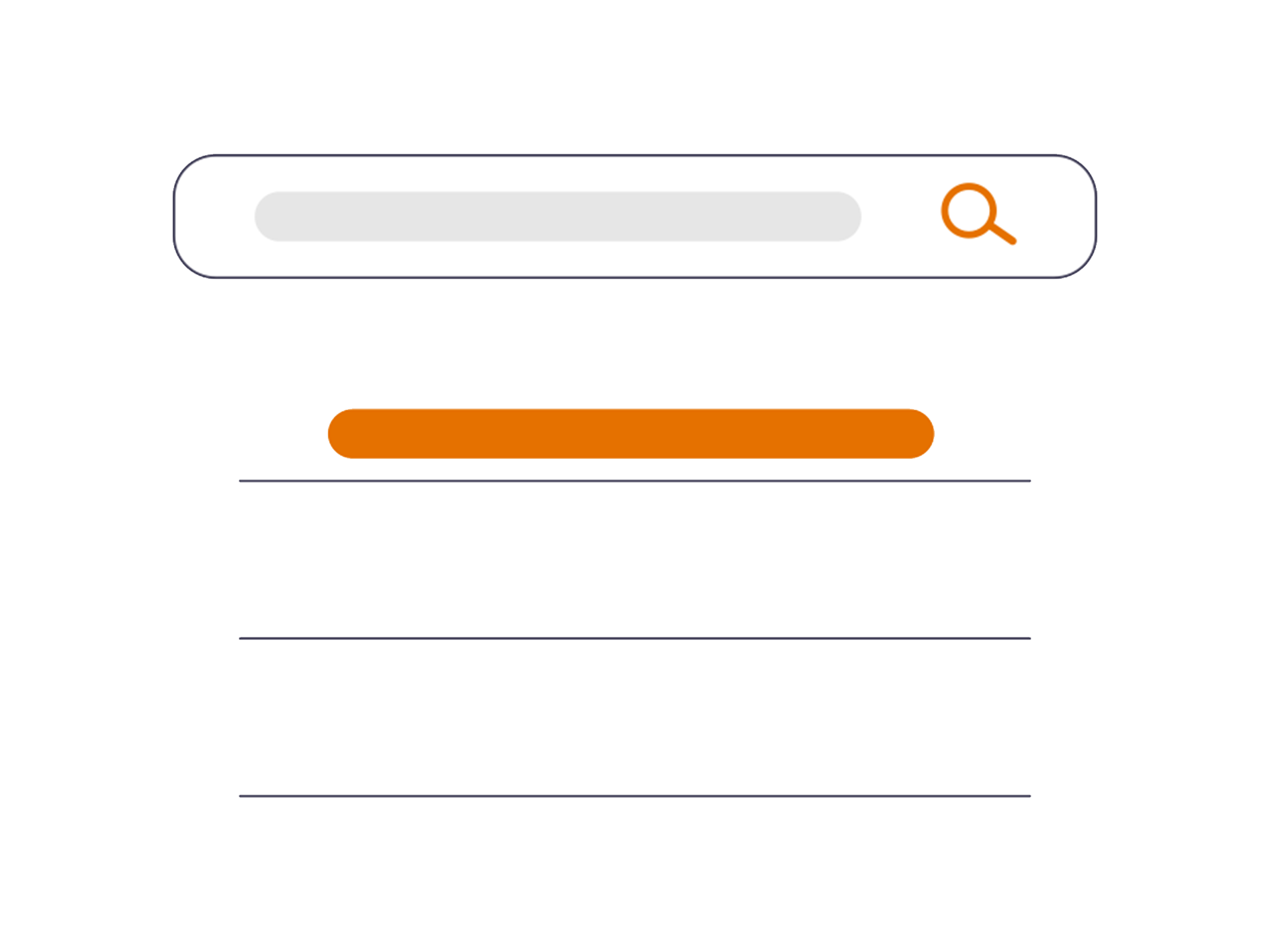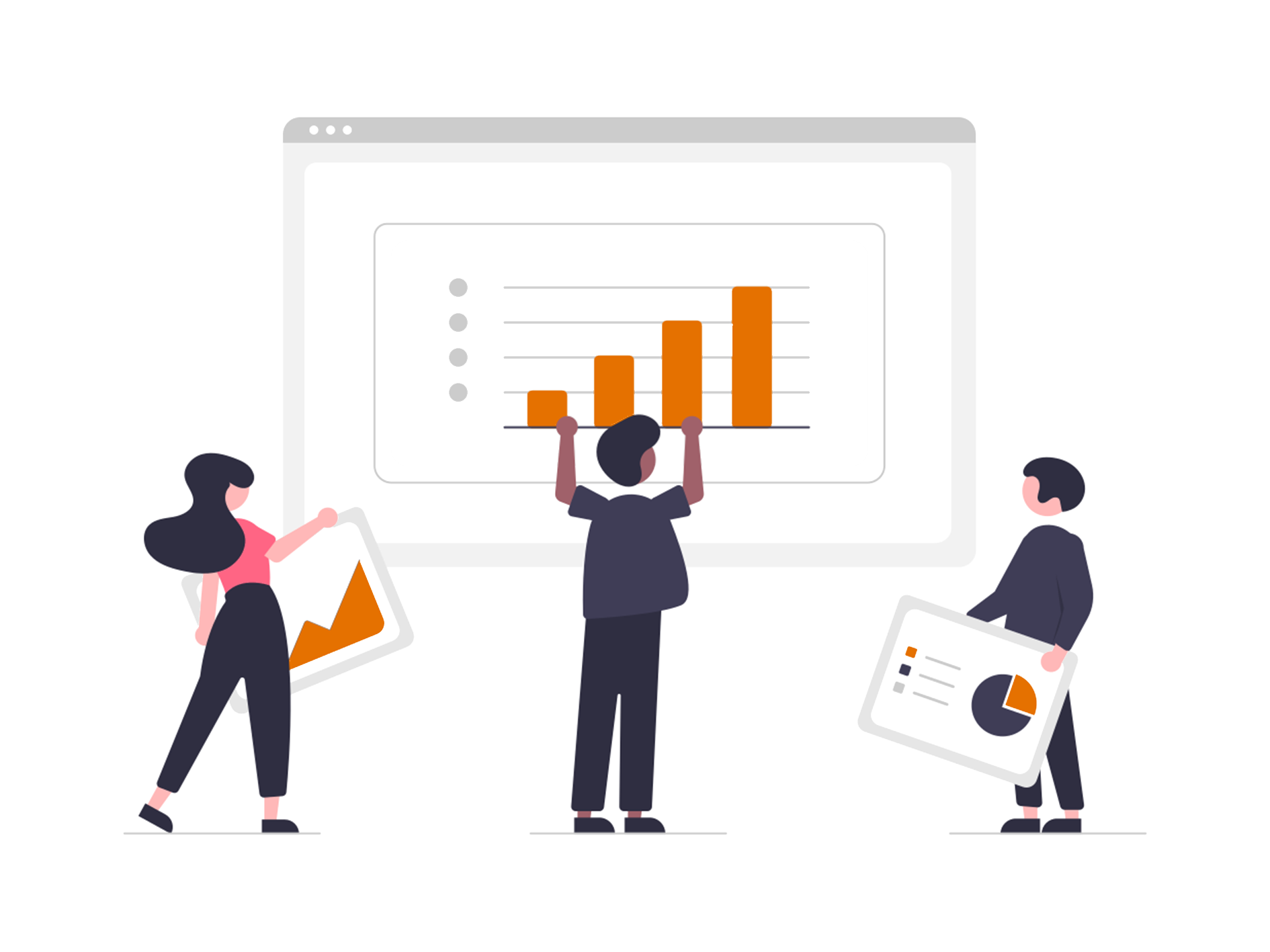 Action oriented
A good dashboard fulfils a signal function and is action-oriented. Despite the advance of artificial intelligence (AI) and the advancing power of self-learning algorithms, gaining insights from large amounts of data is still manual work. An action-oriented dashboard can help you to visually organise this – at least to the eye – inconsistent stack of information, so that you can detect signals between all the noise.
Visualization tools
Google Data Studio is our primary visualisation tool. Our dashboard products have been specially developed for Data Studio, since this tool offers the most flexibility to both the designer and the end user. However, you can also choose to have your dashboards developed in a different tool, such as Looker, Klipfolio, Tableau or Microsoft Power BI. OrangeValley has experience with all common analysis and visualisation tools.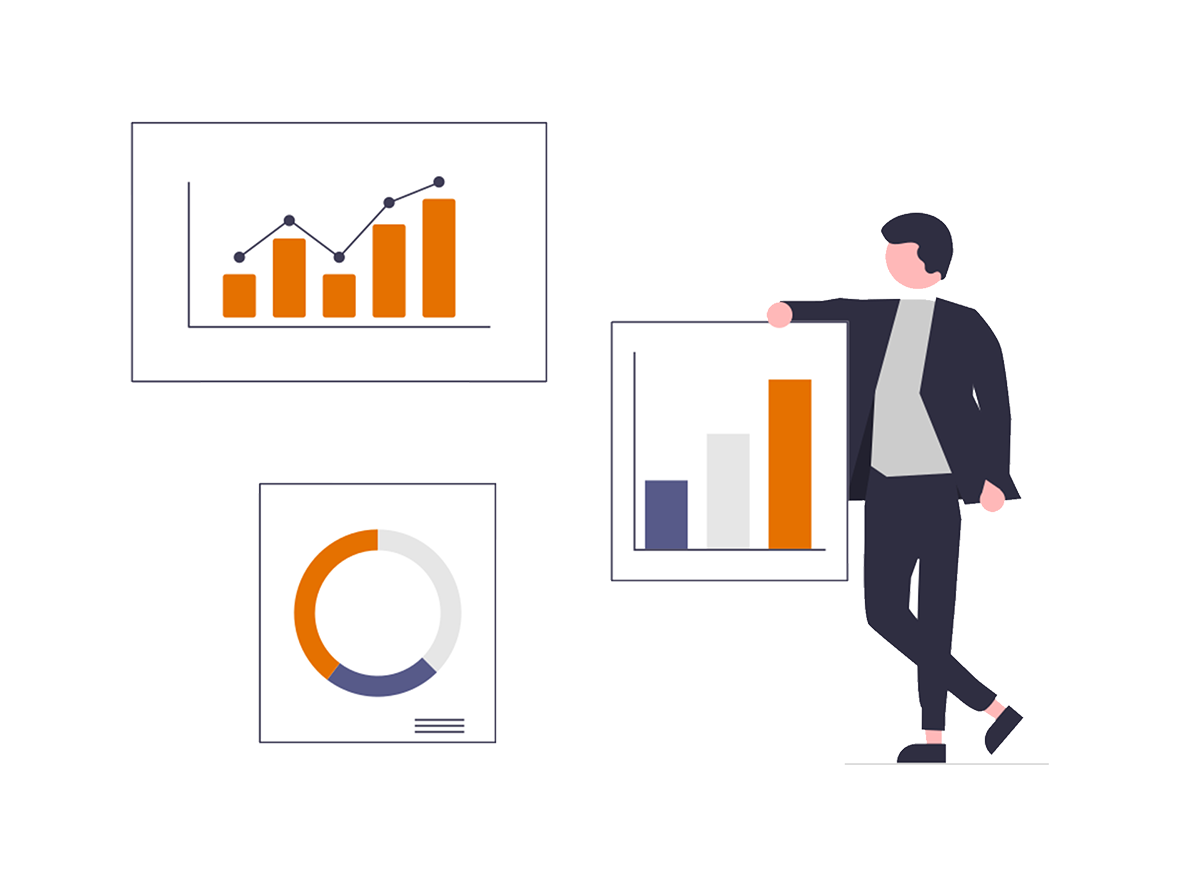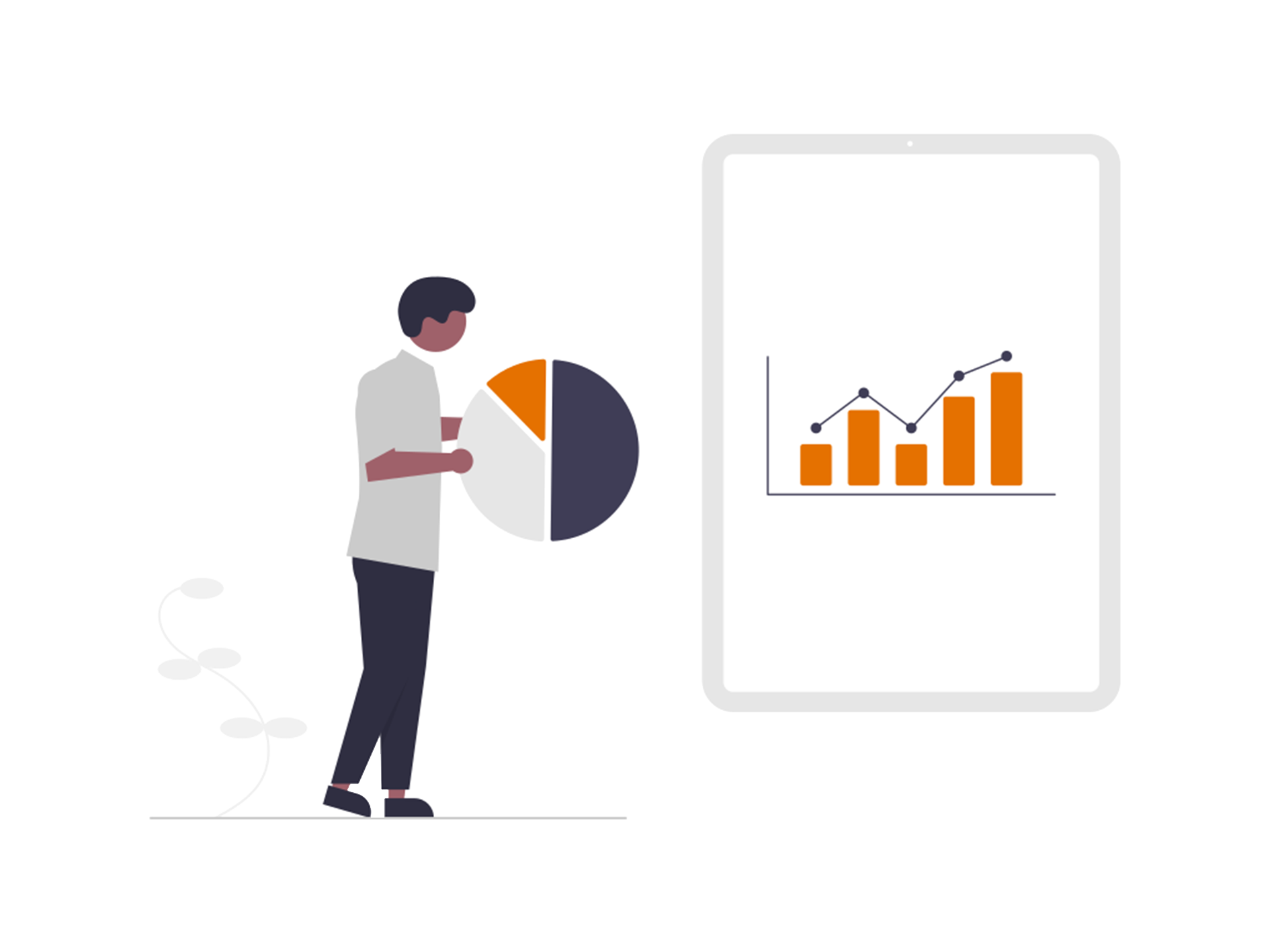 Custom dashboards
Every organisation has its own data requirements. In addition to our standard dashboards, OrangeValley can also develop custom dashboards. Depending on your wishes, we can expand all standard dashboards or create a new dashboard with insight into, for example, additional acquisition channels (eg SEO, SEA, display, social, e-mail), campaign insights and custom adjustable segments (domains, countries, product categories). Where necessary, we can connect with your own data sources.
Dashboard maintenance
OrangeValley ensures your dashboards are periodically updated from the various data sources. This ensures that you always have the correct up-to-date information. In addition, we monitor data quality on a daily basis. Where necessary, we will resolve issues that we encounter as quickly as possible. Think of things like: Does the dashboard contain sampled data? Has the data source been updated successfully? We also perform a monthly data quality and visualisation check, we can answer questions, manage users and – in consultation – make small adjustments.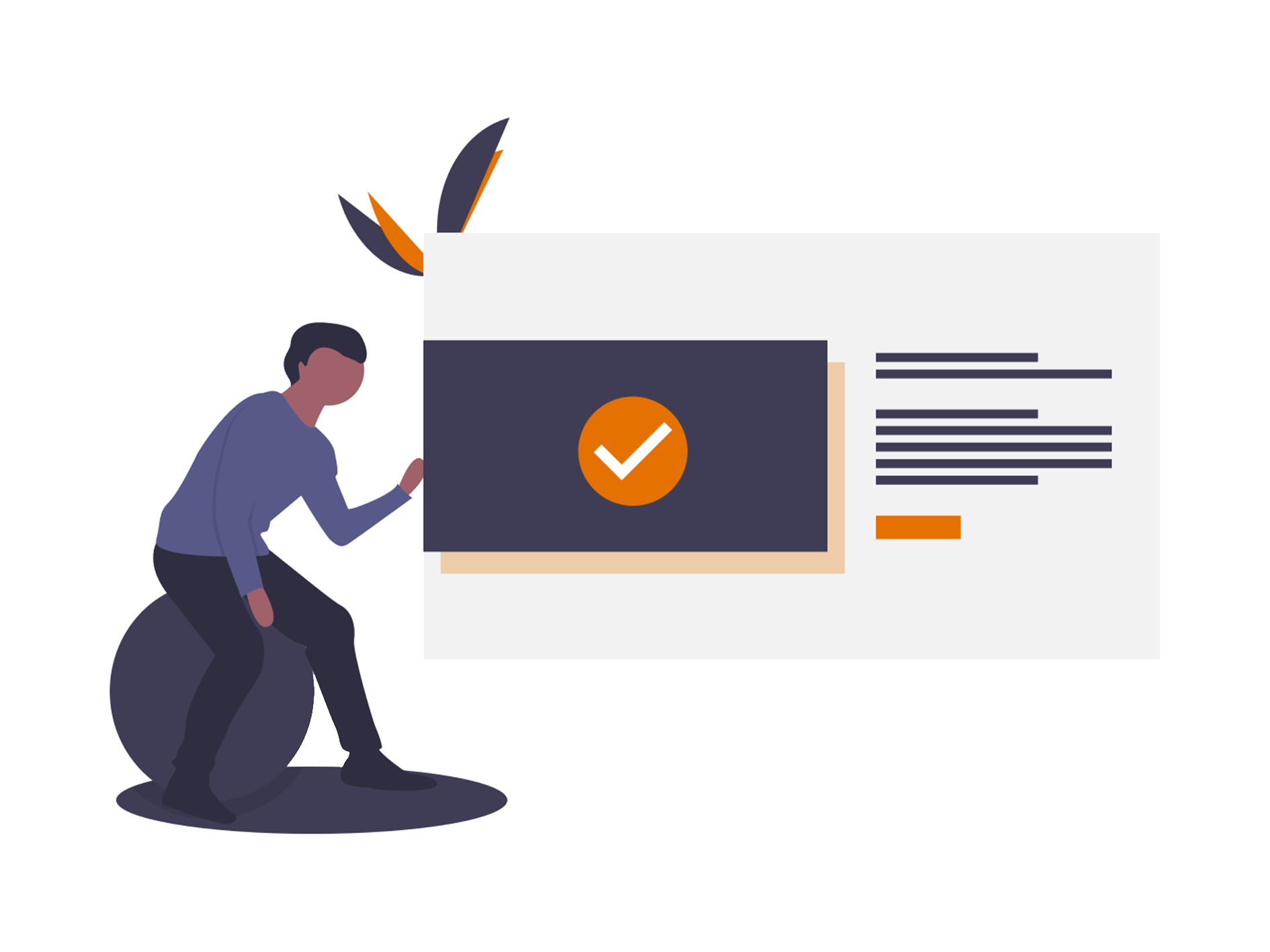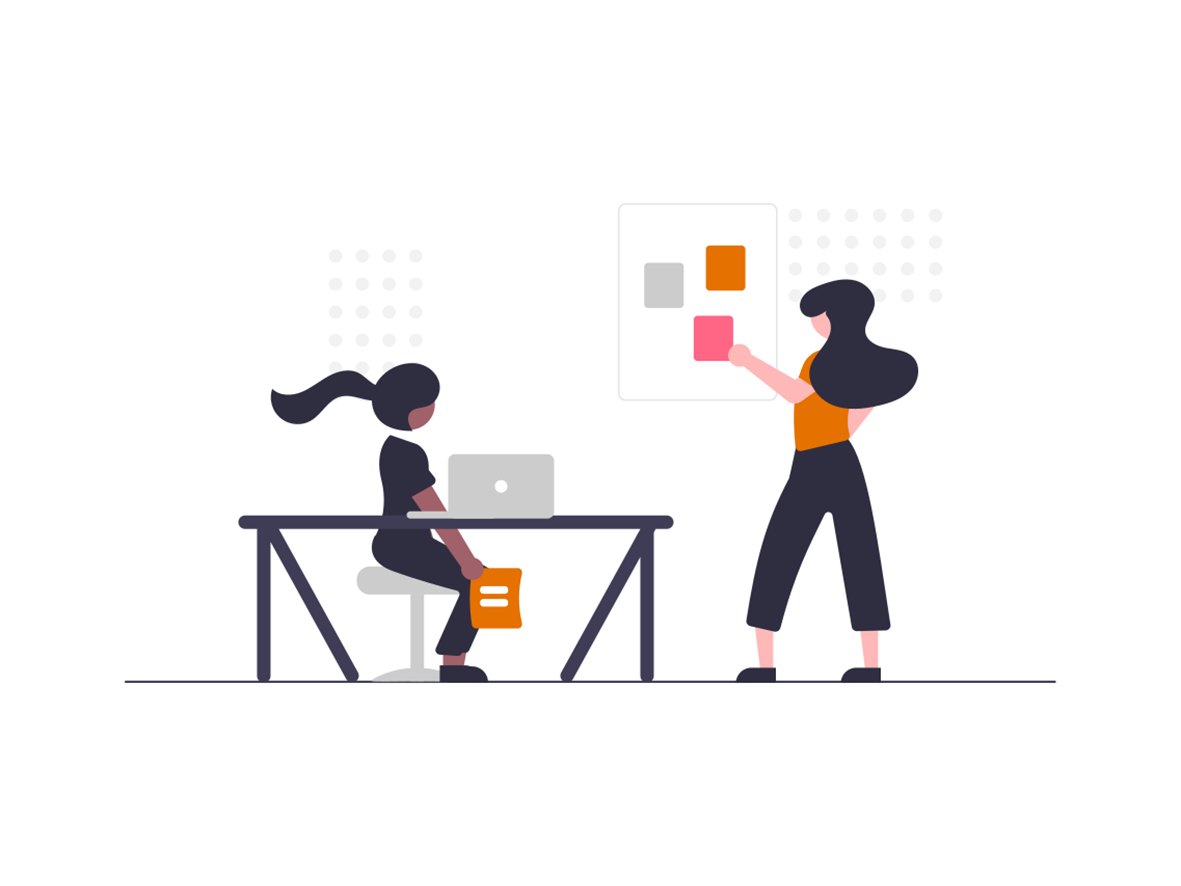 KPI Dashboard
A dashboard is being built to monitor the results based on the KPI Framework at all times. This dashboard ensures that changes within the framework are quickly visible. The KPI Framework developed by OrangeValley is leading in this approach.
The aim is to provide insight into, and monitor results based on, predefined KPIs such as sales, transactions, number of sessions, order value and conversion ratio. This in a broad context of results achieved in the past, taking into account seasonal influences and always compared to set targets. These targets can – where necessary and if possible – be based on a statistically justified forecast (not included as standard).
Dashboarding Suite
All OrangeValley dashboards come standard with our customised Dashboarding Suite. This is a free portal in which you see an overview of the dashboards available for you. The Dashboarding Suite provides more information about additional dashboard products in order to gain more insight into your data. In addition to the KPI Dashboard, there are more dashboards available that have already been developed and extensively tested.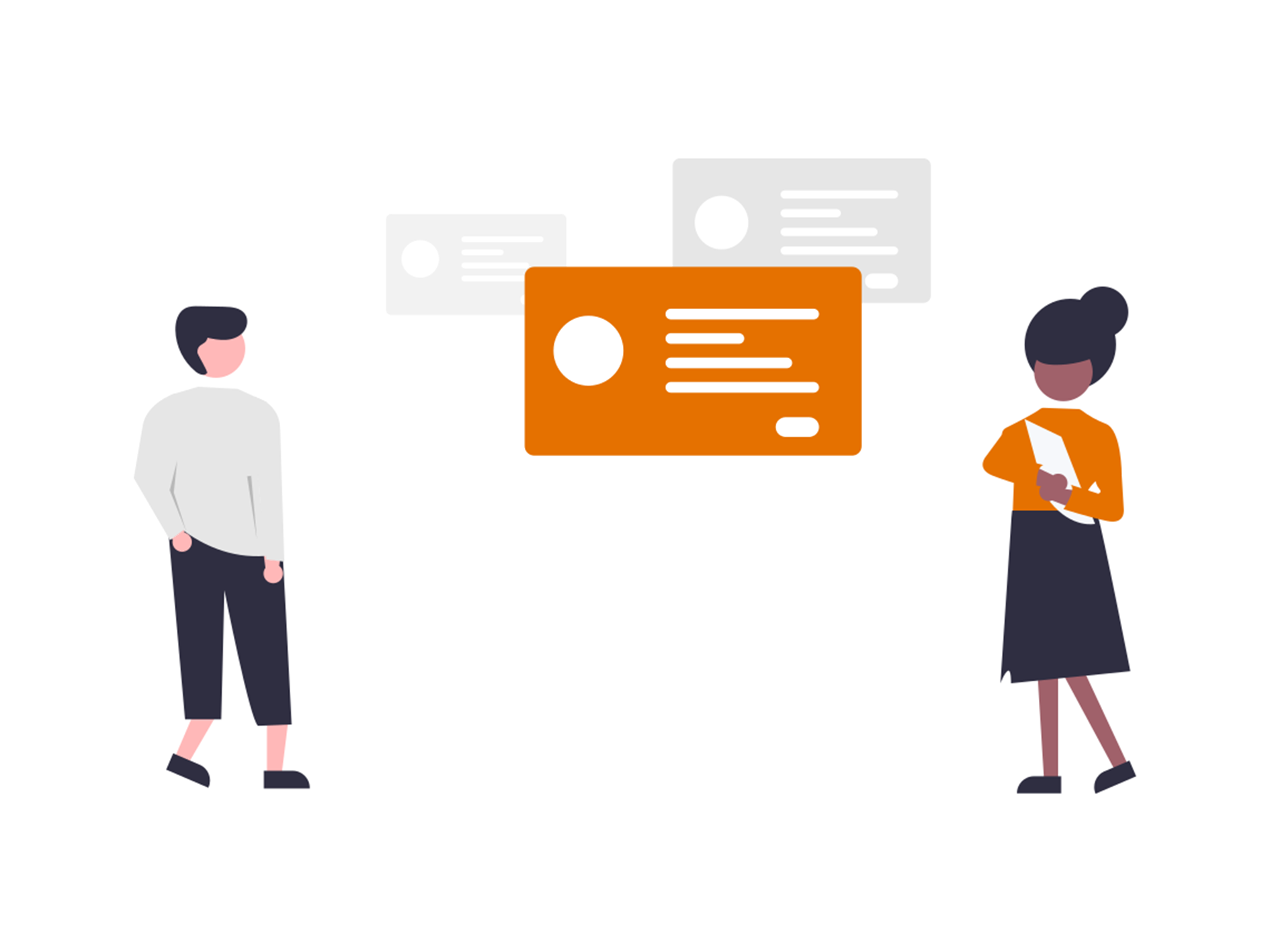 Live demo-environment
Our live demo environment offers you the opportunity to become acquainted with the OrangeValley Dashboarding Suite. Feel free to contact us if you would like to access the fully functional demo environment.