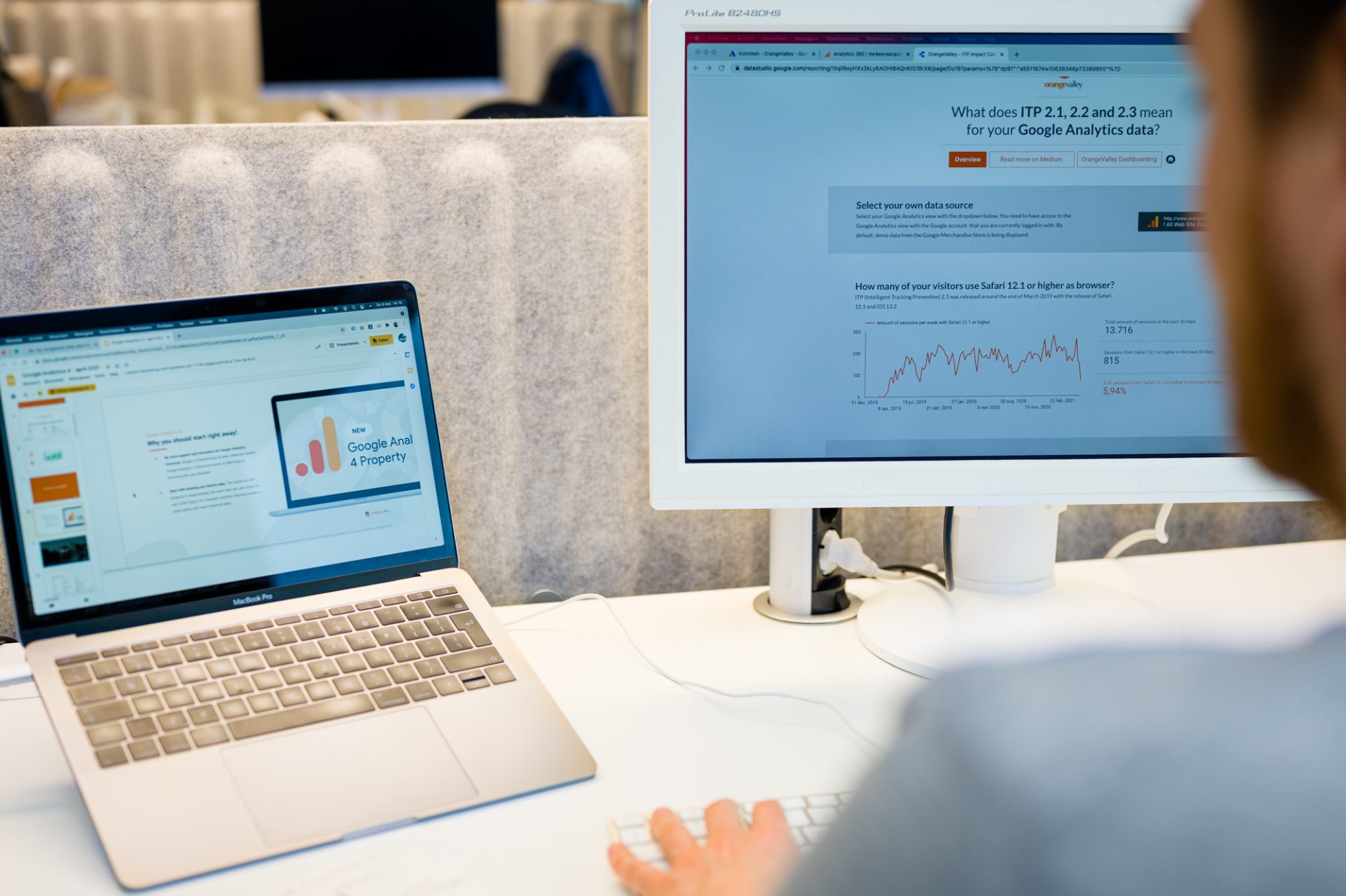 Digital Strategy, looking ahead
Digital Strategy is about looking ahead. Getting to know the customer and then bringing people, technology and business goals in alignment. To create optimal results for now and in the future. 
Why Digital Strategy at OrangeValley?
Data driven Digital Strategy
Independent advice
Growth in digital maturity
Customer centric pur-sang
Synergy of people, proces en technology
Digital Strategy
The basis for a successful Digital Strategy lies in getting to know the client. We get to know the client by listening with intent and using all relevant data to support the findings. From there we will translate the business and marketing objectives into a longer-term online marketing plan including phasing and activities. Next we will find which data is essential to optimize the online marketing activities. With this data we get a firm grip on the KPI´s that we use to manage the results now and in the future. Because we use data in combination with our structured approach, we will define a suitable and optimal strategy for you, regardless size, market or maturity level.
What can you do to have your Digital Strategy successful?
Datadriven and specific targets
Proven success is achieved by (continuing to) align with the ambitions of the organization. When placing your marketing, sales or service department in the broader perspective of the organization. What are the mission and vision? And what specific objectives are there?
An advice we often give, is to talk to the management when the goals have been defined. Only when the main and sub-goals are crystal clear can you start working towards success. Don't forget to check regularly whether the goals have changed in the meantime to stay on top of the business.
Customer Centric thinking
Marketing is also perceived as producing, transporting and delivering value to your customers. To maximize the value for your customer, up-to-date and in-depth customer knowledge is the source of success. By continuously and structurally recording customer needs and behaviour, you will enrich your insights. When you convert these increasingly broad customer insights into actions for the benefit of the target group, your target group will experience an increase in value.
At OrangeValley we use data driven personas for clear and in-depth customer insights.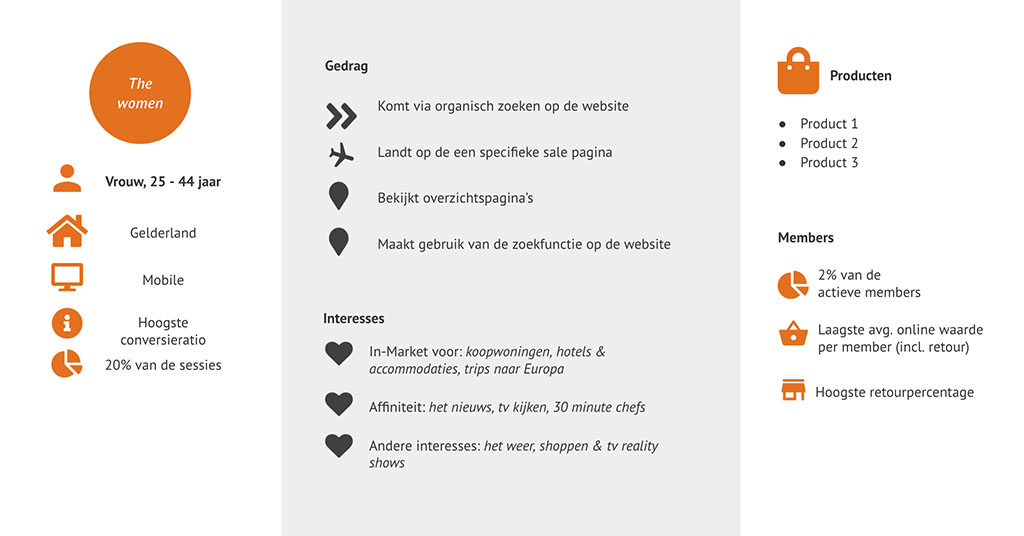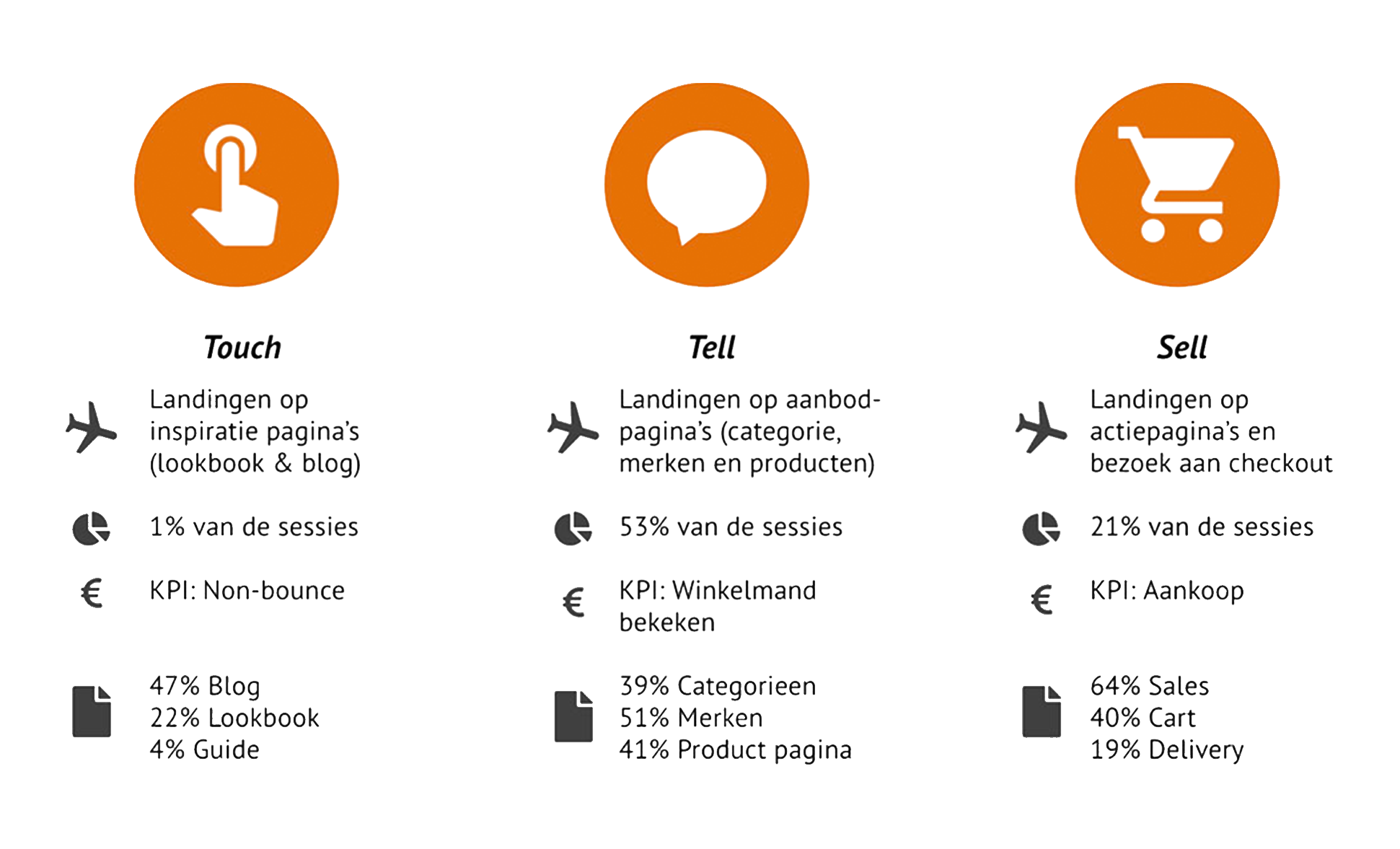 Mapping of the digital journey
A customer-appreciated journey is the result of ¨Customer Journey Orchestration¨. Channels and touchpoints should be in optimal harmony with each other. Here too, a listening ear for the customer is essential. By transcending the channel insights into silo structure, you can work towards a fully optimized customer journey. Linking data in, for example, Google sheets or a data warehouse such as BigQuery, gives you the opportunity to do this. This is daily fare for our Data experts, they can support you with this.
The Data Driven Strategy operational
In addition to a goal, target group and customer journey, the digital strategy consists of a description of 'what' is needed to achieve the goal. The 'what' always consists of three pillars:
Technology
Processes
People
The execution of the strategy, and with it whether or not the goals will be achieved, stands or falls with the synergy between these three pillars. By aligning these pillars with the maturity of your organization, you significantly increase your chances of achieving your objective.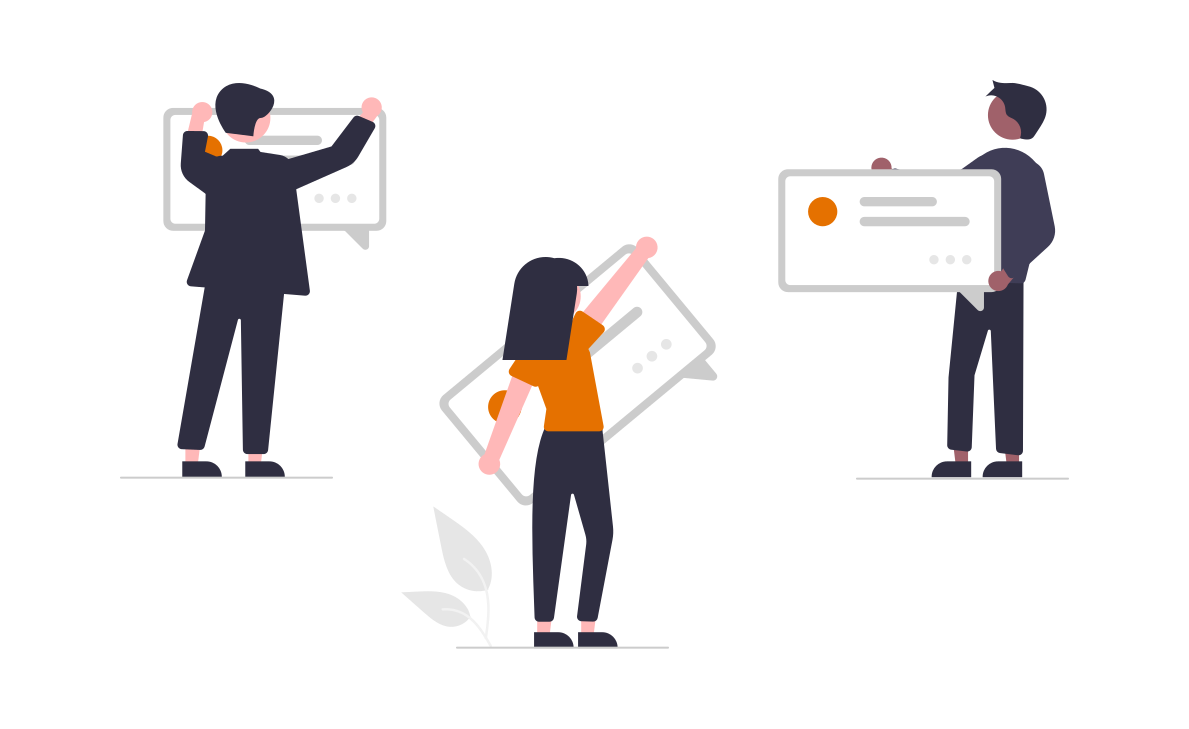 Want to be in contact with one of our strategists?